If you're a parent, chances are you know the struggle of trying to find a holiday destination that everyone in the family is going to enjoy. You need that perfect mix of excitement, adventure, activities, and of course relaxation – you've got kids and adults to entertain!
Well, Fitzroy Island might just be that perfect holiday destination. Why? Well, being a tropical island in the waters of the Great Barrier Reef in the Coral Sea, there is obviously chances for excitement, adventure, activities and relaxation. And on top of all this, it also offers some of the most spectacular natural beauty in Australia.
So, if you're looking for a kid friendly holiday destination, Fitzroy Island has got you covered. Today, we're going to tell you about some of the amazing kid friendly activities and experiences available during your time on the island. But first, let's talk a little bit about the Island itself.
About Fitzroy Island
Fitzroy Island is a tropical island that is almost entirely covered by a National Park that is largely made up of a rainforest – some people call this the place where the rainforest meets the reef.
That's because it's nestled in the same waters that house the Great Barrier Reef. In fact, only metres from the island's shores, you can find incredible coral gardens and marine wildlife.
Fitzroy Island feels like it could be a million miles away, but in reality, it's only about 30km from Cairns, and takes 45 minutes to get to via the Fitzroy Flyer.
On the island, you can try out all kinds of activities and plenty of water sports, as well as explore to your heart's content. It's close proximity to Cairns makes it a great day trip experience, but with the resort offering a wide range of accommodation options (including budget friendly options), you can definitely spend some time on the island.
So, if you have children, what makes Fitzroy Island a great holiday destination? Keep reading to find out.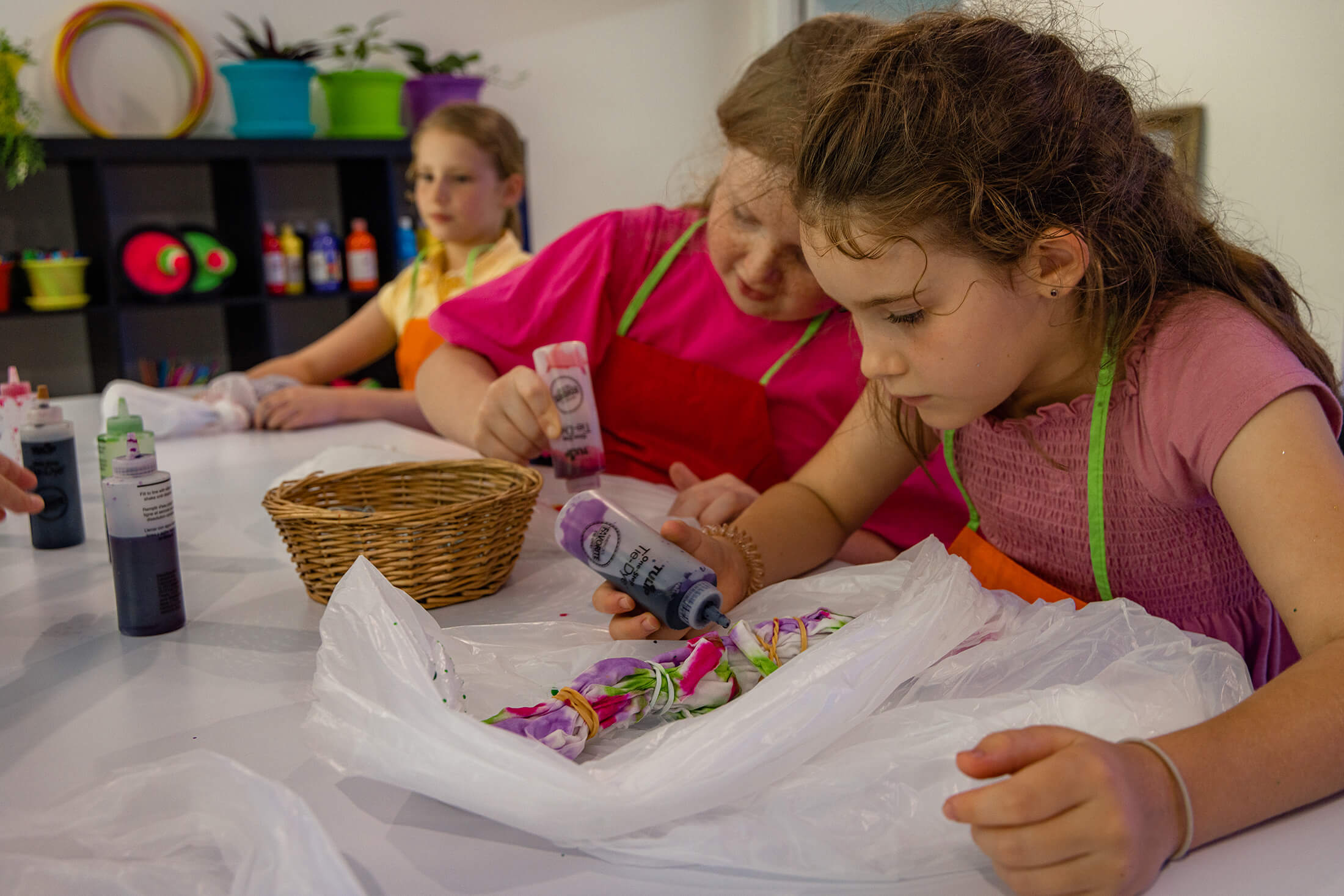 Activities for Kids at Fitzroy Island
Keeping the kids entertained and happy on holidays isn't always a walk in the park, but on Fitzroy Island, it is definitely a lot easier than other holiday destinations.
The team here at the Fitzroy Island resort have worked hard to create an amazing array of daily activities. Designed to engage, educate and entertain kids, these activities are suited to children aged 5 and above.
Not only will the little ones have a great time and make a whole lot of memories, but as their parents, you too can enjoy some much-deserved time out.
Here are some of the activities your children could take part in at the Fitzroy Island Kids Club. Please note that some activities are available only to Resort guests.
Junior Activities
This 2-hour activity session includes a little bit of everything – from arts and crafts and science experiments to beach activities and feeding fish. Perfect for the kids who want to try a little bit of everything, this session might also spark some interest towards one of the included activities and end up being an activity they want to explore more during their stay.
This activity is only available for resort guests.
Arts and Crafts Sessions
Let the kids express their creative sides during this messy and lots of fun arts and crafts session. Aimed for the kids aged between 5-11, they will be entertained as they paint, draw, and create all sorts of fun projects. Their inner artist might just be awakened.
Available to resort guests only.
Mad Science Experiments
Have you got a budding scientist on your hands? Well, the Mad Science Experiments activity might just be perfect for them. Under controlled situations and supervision, your child can conduct a variety of experiments and be thoroughly entertained. Designed for kids aged between 5-11 years, this session runs for 30 minutes and is for resort guests only.
DIY Workshops
Aimed at kids aged 7 and up, the DIY Workshop activity schedule is jam packed with an awesome array of activities that your child could hone their skills at. Workshops include learning how to tie-dye, make spa products, like body scrubs and facemasks; jewellery making and tote bag painting.
Every workshop also involves your kid making a creation that they can proudly take home with them!
These workshops run between 30-60 minutes and will definitely keep your kids entertained. This activity is only available to resort guests.
Kids Soft Play Area
If you're looking for a safe and friendly play environment, then the brand-new soft play area at Fitzroy Island resort is perfect. Kids can definitely burn off some energy running, crawling, sliding and jumping around amongst the new toys and activities.
The soft play area also includes a mural that has been inspired by the landscapes and wildlife of the island and is absolutely marvellous.
The soft play area is available only to resort guests and is complimentary, however, adult supervision is required.
Fish Feeding on the Jetty
This activity is a fun one for the whole family – fish feeding. Available twice a day, each day, you can feed the fish off the Fitzroy Island Jetty.
Available to resort guests only, this activity is free and gives both you and the kids a chance to take a glimpse of the underwater wildlife of the region. Some of the marine creatures you could encounter include Dart Fish, Parrot Fish, and Coral Trout.
Junior Marine Biologist
Hands up if you dreamt of being a marine biologist when you were a child? It's hard to deny the fascination of the ocean. Which is why the junior marine biologist program is an awesome activity for kids aged 5 and up.
This program goes for 3 hours and allows your child to learn about the ocean and the marine creatures who call it home. They also get to take part in a variety of hands-on activities with our resident Marine Biologist.
This activity is open to both day trip visitors and guests of the resort.
Kids Bubblemaker Diving
Aimed at the older kids – aged between 8-12 – the bubblemaker diving program is a great introduction into the wonderful world of scuba diving. Being in the Coral Sea and in the same waters of the Great Barrier Reef, many people come to Fitzroy Island for the diving opportunities.
This program has been designed to help kids learn scuba skills, like how to actually use scuba gear and blow bubbles, as well as play games and even explore the shallow waters of the Island with a PADI professional diver.
Movie Screenings
A great way to unwind at the end of an activity filled day is with the family-friendly movie screening at Foxy's. Available to all resort guests, you can sit back and relax while taking in a family friendly movie in probably the most beautiful movie viewing destination you may ever experience.
School Holiday Program
During the school holidays, we tend to mix it up and add in some extra kid's activities in our Kids Club. The School holiday program may include some of the above activities as well as other additional ones too. You can keep up to date with our school holiday programs here.
Take the Kids to Fitzroy Island
As you can see, Fitzroy Island is the best holiday destination for children, with so much to do and see. And while Fitzroy Island is great for kids, it's just as fun for the adults too.
There's plenty of accommodation options available to suit all budgets, and being so close to Cairns, it couldn't be easier to visit this tropical island paradise.
Come see us at Fitzroy Island!