When it comes to finding a holiday destination that is family friendly – it's not always easy.
Many places welcome families with open arms, but in reality, there isn't much to do that is truly family friendly.
A family friendly destination needs to be safe, inviting, and above all, a whole lot of fun.
Which, we're glad we can say, here at Fitzroy Island, that's exactly what we are.
Our gorgeous tropical island is the ideal family holiday destination in Australia, and here's why.
1.       It's so easy to get to
When travelling with the family, you don't want to have to worry about complicated journeys and having to travel really long distances to reach your final destination.
And while you will likely need to take multiple forms of transport to get to our wonderful island – unless you live in Cairns – the journey itself isn't too long or confusing.
Essentially, you need to make your way to Cairns before getting onboard the Fitzroy Flyer – a ferry journey which takes 45 minutes to reach our shores. You catch the Fitzroy Flyer from the Cairns Marina – get more information here.
If you have your own boat, you can always take the journey yourself too!
2.      Fitzroy Island is perfect to visit at any time of year
Queensland is one of those lucky places that is warm and stunning, all year round. So, while a large portion of the rest of Australia is freezing in winter, Queensland is sunny, gorgeous and sitting pretty.
For those who aren't aware, there are two major seasons in Queensland – the wet season and the dry season. The wet season runs over the Australian summer from November to March, while the dry season tends to run from April to October. Though the rainfall does increase during the wet season, as does the humidity, it's still a pretty amazing time of year to visit.
The average temperature in the Australian summer is usually around 30 degrees or so, while in the Australian winter the temperature drops to around 18-26 degrees.
Almost all of the activities, experiences and sights to see are available all year round, so the main factors you need to take into consideration when thinking about the time of year is the weather, how busy it might – holiday periods and the Australian winter are usually busier than other times, and when you can get time off work!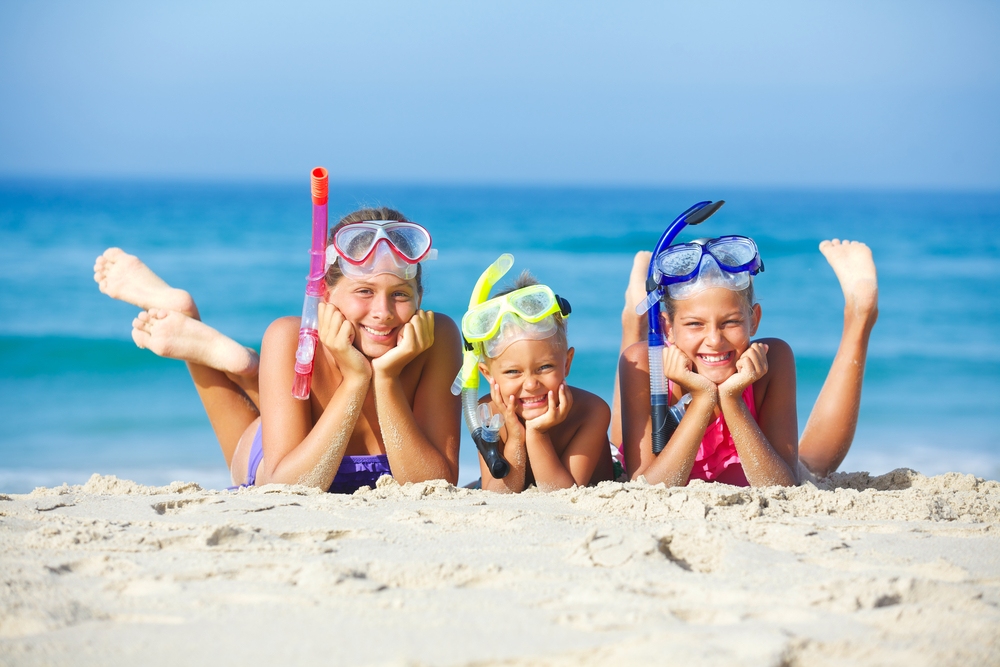 3.      There are amazing activities and experiences for the whole family to do together
It's no secret that finding an activity that everyone is going to enjoy is one of the biggest challenges of holidaying with your family.
This is made even more challenging when you have children, and ones with larger age gaps.
But here on Fitzroy, we think we've got some pretty incredible things to do that is going to keep people of all ages entertained.
Some of the all-age family friendly activities we have available on the island include:
·       Walking and Hiking Trails
One of the biggest drawcards of Fitzroy Island is its natural beauty. Not only is the island itself stunning, but the surrounds are a real treat for the eye.
On the island, you can experience a wide variety of landscapes and vistas, which is hard to believe given the island itself only 3.39 square kilometres. From rainforest to beaches, boulders to woodlands, there really is a variety of views to be had.
The island offers visitors several different walking tracks, each with different degrees of difficulty. There are kid-friendly options too. You can set your sights on the summit and see the waters of the Great Barrier Reef stretch for miles and miles or make your way along a simple, easy path, to the beach that was named Australia's most beautiful in 2018 – Nudey Beach.
Each walking trail rewards you with not only gorgeous sights but things you will never have seen before.
·       Water sports
You can't possibly come to Fitzroy Island without partaking in some form of water sport – even if you're not much of a swimmer, there is still something fantastic for you to do.
You can go on a glass bottomed boat ride, where you get to explore the waters of the Great Barrier Reef without having to get wet – this is a particularly great water activity for the really little ones.
Some of the other water sports available include:
Sea Kayaking
Stand Up Paddleboarding
Swimming
You can organise tours of the above activities and hire equipment through the Fitzroy Island Sports Hub.
·       Turtle rehab centre
Even if you're not that much of an animal lover, one of the most unmissable experiences on Fitzroy Island is a visit to the Cairns Turtle Rehabilitation Centre.
A heart-warming and truly humbling experience – the centre is run by volunteers who look after injured and unwell sea turtles.
Sea turtles face a lot of danger from their environment, predators and even humans, and the ones in the Turtle Rehab centre are ones that have either become unwell from their environment or been injured.
At the centre you will get to listen to a turtle talk from one of the volunteers, where they will give you an insight into the residents they look after, and you will even get the opportunity to meet some of these amazing sea turtles.
Though there are a number of unwell turtles at the centre, the team has a very high success rate of being able to return them to their natural habitat.
If the Turtle Centre sounds right up you and your families alley, then we highly suggest booking your visit because people love it!
4.      There are plenty of activities just for the kids
If you want a little break from the kids or give them the independence to try some activities out without Mum and/or Dad, there are a number of activities on the island that are specifically for kids!
Some of the most popular totally kid friendly activities include:
·       Beginner's Beach Snorkel Tour
For this tour, basic swimming abilities are required, however, it is conducted in the shallow waters off the beach.
Under the supervision of the instructor, participants will learn snorkel techniques that will not only assist with learn how to do it now, but as other skills develop, they will compliment those further.
This tour is definitely an educational and fun one that will set the kids up for being more confident in the water and being able to do more advanced snorkelling in the future.
·       Kid-Friendly Scuba Diving
We have a scuba diving program aimed for kids aged between 8 and 12 years old called the Bubblemaker Program.
This gives kids an opportunity to use scuba gear and try breathing underwater in the dive pool on the island, as well as blow bubbles, play games and even explore the shallow waters of the island while being supervised by a PADI professional.
The kids also get to take home a certificate, as well as an activity book, beach towel, toy and many other goodies.
·       Junior Marine Biologist Program
The kids can even have the opportunity to become a Junior Marine Biologist with the help of Fitzroy Island's resident Marine Biologist.
Suitable for kids from the ages of 5 and up, they can learn about the amazing oceans around the world as well as partake in various hand-on learning activities.
Some of the other fun activities included in the program are fish feeding, water quality testing, experiments, beach combing and even a glass bottom boat ride.
This one will keep the kids entertained for a few hours and will leave them with memories that will last a lifetime!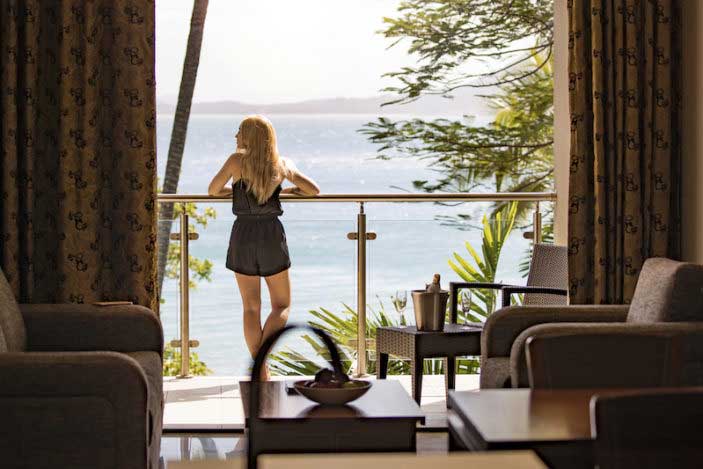 5.      Fitzroy Island is budget friendly
In addition to the many amazing ways to keep everyone entertained on the island, the cost of staying on the island is very budget friendly, with a wide variety of accommodation options on offer to suit you and your needs.
From camping to penthouse suites, bungalows to standard rooms, there is an amazing array available for guests to choose from. So, whether you're looking for an authentic close to nature experience like camping, or you want to live lavish with a gorgeous suite, there is an option for you.
You can discover the various accommodation options right here.
As you can see, Fitzroy Island in Tropical North Queensland is truly one of the best family-friendly holiday destinations in Australia – come visit us today!